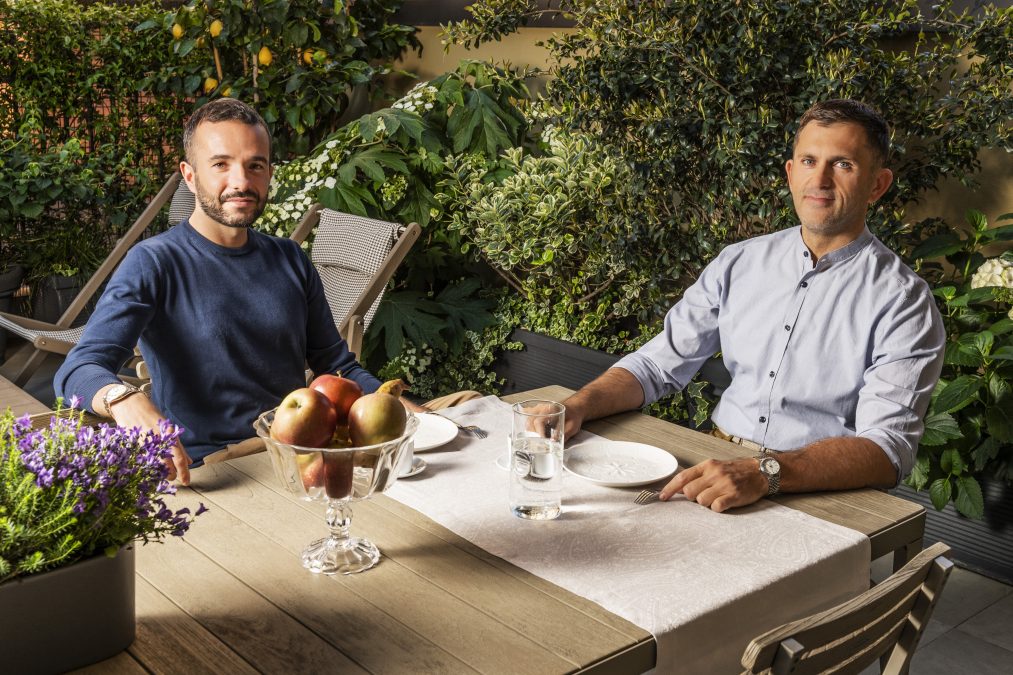 We want to finally reveal a mystery that has been dragging on for months and which has also resisted the lockdown. We asked our lawyers, asked the press office, and I also phoned my mother. We have been given the green light, we can confess what we do. Sometimes we are called architects, sometimes we are called interior designers or interior designers. But they also ask us what we sell and where our shop is.
Well, we take care of the houses, how they are designed, filled and lived. In this sense, the aspect that for us is a priority – and also prevalent on skills, qualifications and experience, which we also have – is our METHOD.
We enter the houses by passionate observers, curious to analyze the spaces and understand the lifestyle of the clients. Dialogue is a fundamental part of our method because it allows us to understand, through targeted questions, not only the objective functionality of the home but also how it is used, and this is a completely subjective point of view. In this way, the critical aspects on which to work to obtain the best possible result will be clear.
Now, we could tell you that our method is circular, that its beginning and its end can change, by virtue of the situation that we find, and that it is not said that all 4 phases must be followed: SPACE ORGANIZING, DELCUTTERING, HOME STYLING, SHOPPING ASSISTANCE. We could do it but we believe it is more immediate to tell you the story of a "typical customer" that we have supported and that we are still following in new projects.
DRIN (the phone rings): "Good morning guys, my name is Alice and I have a house that doesn't work, there is too much stuff and I don't like her style anymore, I don't feel her anymore. Can't you help me out? "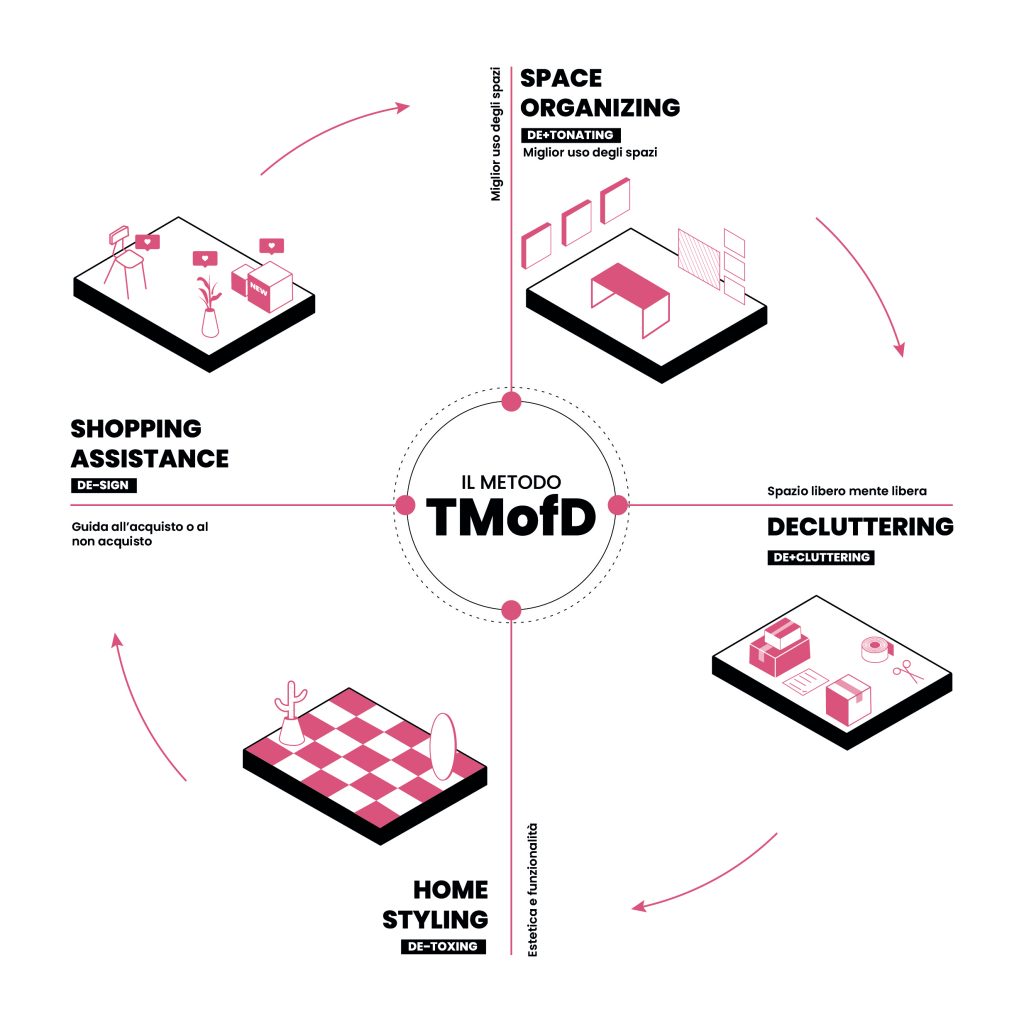 We are happy because this is a bit our ideal customer, with whom it is possible to establish a path capable of radically modifying a home and the quality of life of those who live there. And do not think about radical restructuring, they are not always necessary, on the contrary.
We go to Alice and while we observe the house as we were analyzing the scene of a crime – attentive to every single detail – we let ourselves be told what is wrong, from her point of view, and what she would like to change. In a dialogue that is made, at the same time, of listening and many questions, we understand that the main node to be solved is an unconscious accumulation of objects and furnishings.
A huge bookcase, in fact, placed on the wrong wall of the room and filled with all kinds of things, is clearly the original sin of the home. We therefore propose, before making stylistic changes and purchasing additional pieces – a new sofa, for example – to proceed with a clear SPACE ORGANIZING and DECLUTTERING of the superfluous.
It seems incredible but we can confirm that people rarely see the spaces of their homes with clarity. And do you know why all this happens? Because a gradual habituation to our surroundings does not help us to have a clear vision of the situation.
Well, after two accounts on the distribution of the double room, we have identified the most correct wall to place the bookcase, which we have emptied and moved. Not alone, let's be clear!
All happy to see the living room finally ready to welcome the new sofa, we dedicated ourselves to the HOME STYLING of the library, placing objects and accessories in the right position and relieving it of deposits of odds and ends from previous lives. A further confirmation: very often we are not aware of what is in our homes, it seems incredible but it is so.
The space finds a logical sense, the library is neat and in the right position: a lighter view of the whole allows us to start a stylistic study of the house. Together with Alice, we decide to change the colors of the walls – all white until then – in line with the original grit floors. We propose a new chromatic MOODBOARD for the entire home. Seen and liked. The house is now in order, lightened, with the furnishings in the right place and a new energy.
End of work? Not really, because at home transformed – with little if you think about it – we can finally buy the sofa that now has a place to stay, exactly where the bookcase used to be. Let's move on to the SHOPPING ASSISTANCE phase, making a selection of sofas that are able to dialogue with the regenerated spaces, and taking into account Alice's favorite colors and budget.
Another thing that happens often? As you intervene on the houses, transforming them, making them more beautiful, more functional and, above all, more corresponding to those who live in them, further changes need to be made.
DRIN (the phone rings): "Guys, it's Alice, am I disturbing you? Because I realized that the kitchen chairs have to be changed, they have nothing to do with the table I have! And also the bathroom, the one in blue mosaic that didn't convince you, I can't even look at it anymore, I want to do it again urgently ".
"Alice, see you in the morning."