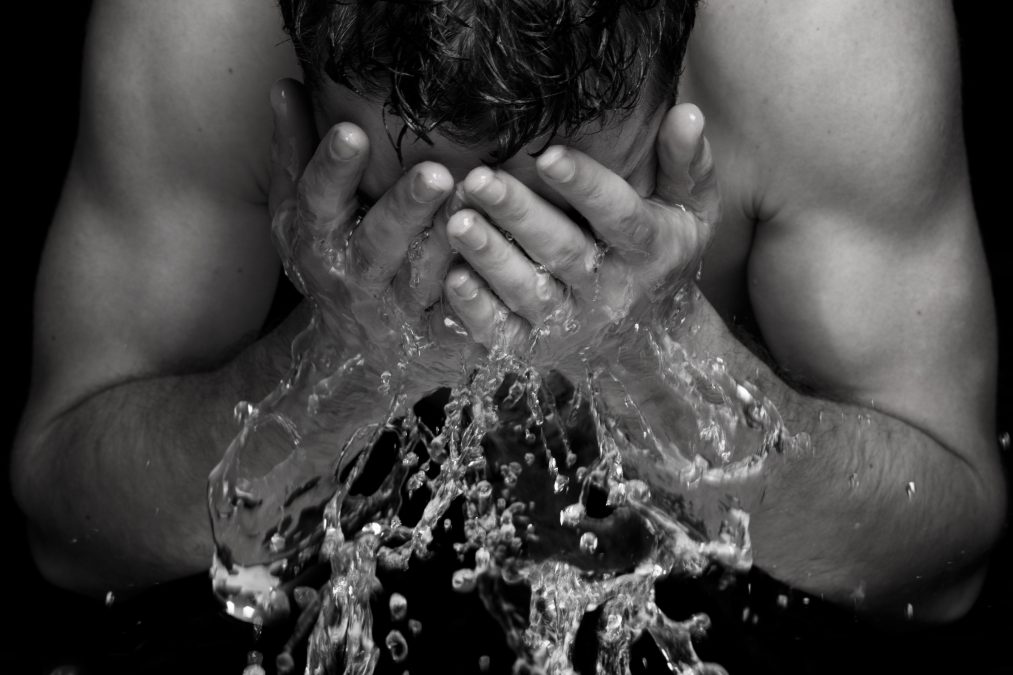 We have lived all our homes with greater intensity, we have known them in every detail, in this period we loved and hated them and, perhaps, we understood a lot more about their character. Because homes are alive, evolve, grow and change style, just like us. Now we want to browse all the rooms in the house to analyze pros and cons, to highlight the critical issues we find most often and to give you some advice, sometimes technical, sometimes common sense. Let's start with the bathroom.
From a service space, the bathroom is increasingly being transformed into a space for well-being. It must be thought of or rethought in this perspective: let's imagine a beautiful and functional place that can make us feel good, capable of responding to our needs and enhancing the time spent.
The more the space is measured, the more we will have to be able to study every aspect in detail. Because we refuse to accept the idea that only by having a large room can we design a correct bathroom. Let's proceed step by step:
1. Materials
Consider using different materials to avoid the Turkish bath effect. The floor can be different from the walls and imagine the shower as a distinctive element of the volume. Today we have an infinite range of possibilities: wood, ceramics, cement tiles, enamels, resins, raw earths, etc. We like the contrast as long as it has its own logic and harmony. The important thing is to evaluate the characteristics of the materials according to their use. An example? Let's avoid the wooden sink top if we know we're not careful.
2. Sanitary
We confess our preference for suspended ones that allow easier cleaning management. In small bathrooms they are a must, in very large ones it is possible to opt for a different solution. The important thing is to check the measurements, ours and theirs. Have you ever hit your knees on the wall while taking care of the nethers?
3. Sink
If too small we will flood the floor, if too large we will steal too much space: choosing the correct size is fundamental. Have you been fascinated, in photos or in the shop, by a transparent glass sink? Let's avoid it, it will never be cleaned.
4. Taps
It is the detail that can enhance or kill a bathroom. We are used to seeing these chrome elements. But we do not exclude brass or black finishes. Attention to the tap: on the one hand, it must leave space for the use of the sink, on the other, the flow of water must fall to the center, to avoid splashing everywhere. English style mixer or double taps (Devon & Devon)? We look at the character of the house and try to respect its soul. To you the choice.
5. Mirror
A carelessness that we often find is the positioning of this important element. Almost always too low it is perpetually dirty by the splashes of the sink. A flush mirror is not a good thing, think about it.
6. Shelves and Furniture
In a small bathroom, custom-made is almost a must, but if we have a lot of space, why not think of a real piece of furniture, perhaps not originally intended for the bathroom? Attention to the indiscriminate use of shelves: if we are not sure that we are impeccable, they will become a messy place. Even the drawers must be managed, preferably divided, to contain our things in an orderly way. Otherwise, they will turn into uncontrolled storage in a short time. Remember that clutter does not allow a clear view of what we have and makes any maintenance and cleaning more difficult.
7. Heated towel rail and towels
The towel warmer is almost always the best solution: it works as a radiator in the colder months and can always be used as a support for towels. We don't like self-standing towel rails because they are often unstable and unnecessarily occupy the floor. And if you use bathrobes, consider the wall hangers well: they often do not facilitate proper drying.
8. Lighting
Another critical point is given by the light points. The bathroom must be well lit without being uniform and cold. Generally we recommend double lighting: a main one, which illuminates the entire room correctly – it can also be an applique – and another more flexible and adjustable in terms of intensity, the one near the sink surface and the mirror. A wall lamp with arm can be perfect.
9. Carpets
With the exception of the one for the shower, which will be used punctually and never left on the ground, our answer is no. We are quite opposed to the use of rugs in the bathrooms as they turn into real dirt receptacles. Imagine a possible carpet only in very large spaces. However, it must be easy to manage and with a short plot.
10. Wallpapers and more
Let's talk now about decoration. Why not use the wallpapers in a fraction of the walls? We are in favor, of course, being careful of the type of paper and with some care in the effects of humidity. But in our bathrooms we can also imagine a couple of prints on the walls, a sculpture or an old grandmother's bedside table as a support. We must strive to think of this space as a real room, exactly like the others. Let's have fun!